STIB technologies attributed to the Cyber-Defence Campus. (1) The number in the 2nd column refers to the line number in the complete STIB list available below. (2) The column "Technology Intelligence" gathers available works on a given technology. (3) A Concept in OpenAlex represents an abstract idea that is related to works. (4) "WoK" by Eraneos is the Wheel of Knowledge, a qualitative expert analysis; Chapter refers to the book Trends in Data Protection and Encryption Technologies.
The complete STIB list is available on the armasuisse website. The technologies highlighted in yellow are assigned to the Cyber-Defence Campus (same as in the above table).
STIB-February-2021

What is the Security-relevant Technology and Industry Base (STIB)?
A strong technological and industrial base is a component of armaments policy and thus also of security and defence policy in many nations. Switzerland in particular must take this aspect into consideration, because as a neutral nation which is not part of any defence alliance, it does not have any entitlement to military support by other nations. Research institutions and companies that have competencies, capabilities and capacities in the security and armaments industry in Switzerland form the STIB.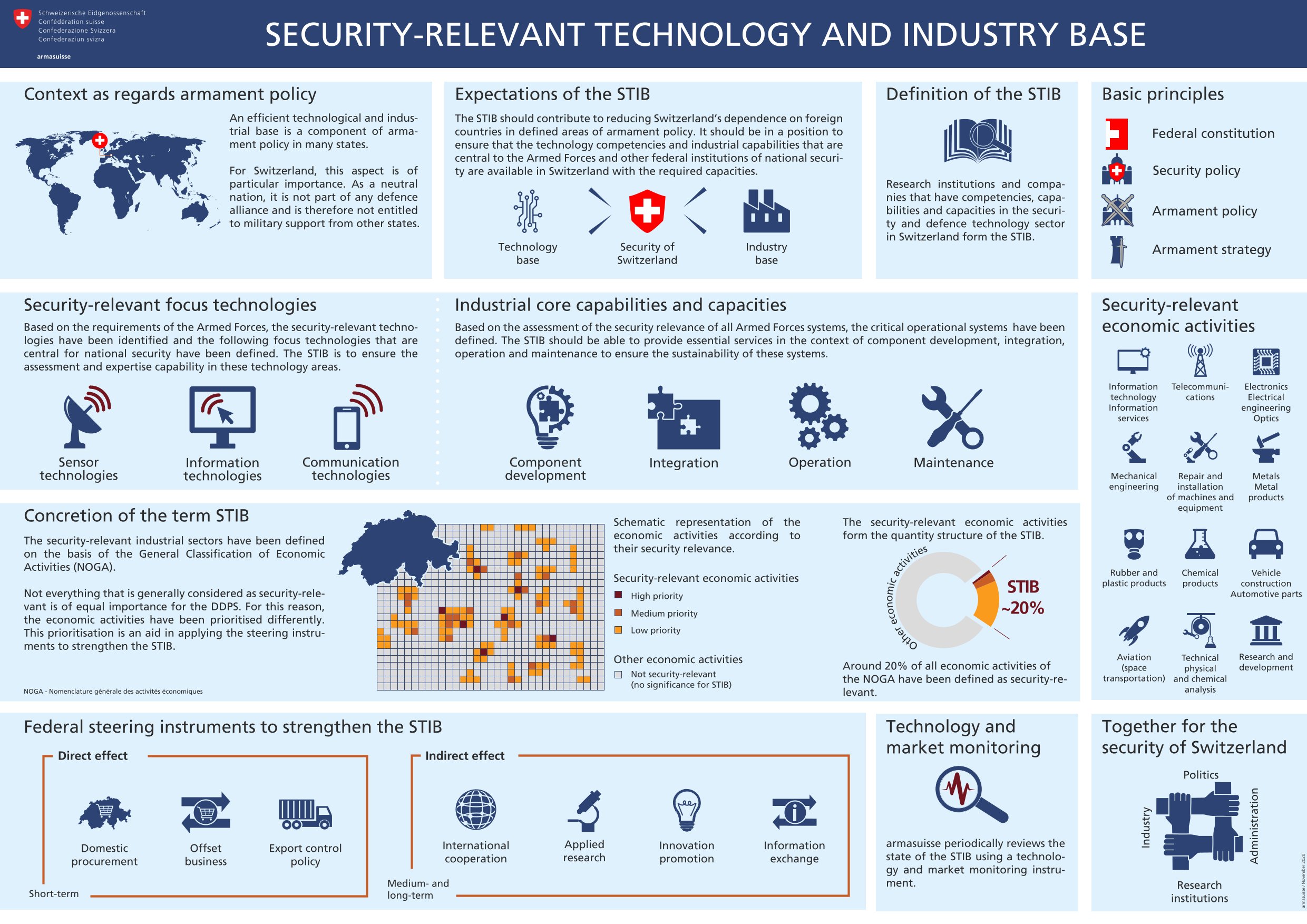 The STIB aims to contribute to reducing Switzerland's dependencies on foreign countries in terms of armaments policy in defined areas. It should be able to ensure the central technological expertise and industrial capabilities for the Armed Forces and other institutions of national security in Switzerland with the required capacities.